Health care providers in nephrology are continually striving to meet two operative goals:
1.) Improvements in the quality and safety of the delivery of patient treatment and clinical care, and
2.) Improvement in operating efficiency, resulting in improved business/financial performance, and a more attractive annual return.
cyberREN represents the latest in medical record information technology applied specifically to the unique requirements of nephrology (dialysis/transplant). cyberREN can assist in achieving cost savings in clinical operations from 2-5% annually, typically providing a payback of the cyberREN costs within 1-2 years.


quantitative advantage - cyberREN performs faster, it is does more and it is has a better cost/benefit ratio than other current systems. It is also much easier to learn to use and to operate. This directly reduces operating cost, through improved workflow, less redundancy and better coordination between caregivers and caregiver groups.
Examples:
Hemo session charting requires only 5-6 minutes of combined technician and nursing time.
Comprehensive alerts functions and the highlighting of exceptions vastly reduces requirement for chart scanning / review.
Automated charge capture and reporting eliminates costs of transcription, transport/management of paper billing records, no extra quality assurance steps. No missed billings, no rejected invoices or delayed payments.
Paperless operation enabled – costs of managing chart (updating, transport and storage, thinning) almost eliminated.
Faster patient rounds, all information available in required formats at fingertips.
Monthly clinical statistics for entire patient population, or one clinic at a time is generated with the push of a button / no cost.
Definition of standard protocols and Care Maps eliminates high volume of order entry, automates standard health management issues.
Direct dialysis machine communications eliminates the cost of purchasing a proprietary, vendor specific data collection system.
qualitative advantages - affords the renal facility a true competitive edge by allowing quicker and more complete capture of as well as more effective presentation of clinical data. By automating data evaluation, reporting and further usage, cyberREN enables a new level of facility-wide effectiveness. This improves the quality of care and allows better decision making at the corporate level.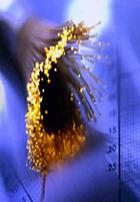 CML connected to you!
Automated compilation of clinical data for specific health care perspectives, improved basis for patient evaluation.
Improved communications between functional departments and also individual caregivers, less missed communications, no duplicates, no lost paper forms.
Improved levels of documentation, less risks of missing significant data, misinterpretation of results. Easily achieved HIPAA compliance, less risk of litigation.
Improved access to clinical data, no searching for the paper chart or remaining paper based components of the medical record. Access available from within clinic, office or home.
Easy adaptation to changing regulatory requirements, changing reporting requirements.