Support Dispatcher
Cybernius Medical Ltd., a leading, high tech Canadian medical software company requires a well organized individual to assist with client support communication. This Individual must have computer experience especially with Microsoft office products. Duties will include receiving and organizing incoming calls and emails and dispatching to correct departments. Duties will also include general office assistance. You must be motivated, energetic, personable, and possess good communication and organizational skills and be able to work independently.
Experience in a medical environment will be an asset.
Please send resumes via e-mail to:
sfa@cyberren.com
"Working to improve the quality of Renal Care"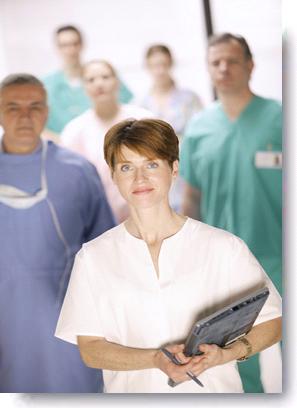 An Equal Opportunity Employer
Advancing care in Nephrology
Cheshire and Merseyside Renal Services (CMRS) have just recently signed a contract, believed to be the largest in Europe in the past 3 years, under which Cybernius Medical Ltd of Canada will supply the cyberREN Renal Electronic Medical Record system for ten hospitals within the Merseyside and Wirral health economy. It marks a departure away from looking at a dedicated solution for each hospital, instead considering a regional deployment which saves money costs and lowers clinical risk in ensuring that their patent records are available wherever their patients are seen and treated across that region.
The system will be implemented hosted at Royal Liverpool Hospital and Broadgreen University Hospital and will electronically integrate all Nephrology patient's medical records including transplant information together with ADT patient demographic information, laboratory results and haemodialysis session treatment data. The treatment centers at Alder Hay, Aintree, Arrowe Park, Broadgreen, Clatterbridge, Countess of Chester, Southport, St Helens, Warrington, and Whiston will also be users of the system.
Speaking on behalf of CMRS Julie Batterton the Associate Directorate Manager Nephrology & Renal Transplant Directorates Royal Liverpool & Broadgreen University Hospital Trust said "After a thorough selection process, cyberREN came out on top in every way. To ensure we were making the correct choice we went to see all the systems we were considering in action and when we went to see cyberREN we realized what could be achieved in Cheshire and Merseyside. We hope to be fully operational by the end of the year."
The Chief Executive Officer of Cybernius Medical Ltd., Ulrich Simonsmeier, goes on to say, "We worked very hard to secure this contract and we are proud to be adding a second site to North Staffordshire here in the UK. We are simultaneously involved in several other significant tenders for large UK sites. Our success comes upon the back of recent contracts agreements secured in India, Malaysia, California, and New York. Our product EMR system is constantly evolving to meet the changes in Nephrology renal care practice and regulatory environments and our worldwide presence allows us to incorporate the best ideas from each market into cyberREN and its sister product Nephrology cyberREN Office. Our business plan is to maintain our position as the leading Renal E M P R system, and integration services provider, in the world."
APRIL
National Kidney Foundation, April 11th – 15th, 2023. Austin Convention Center, Austin, TX