Cybernius Medical - Trade Shows 2019
MAY
National Kidney Foundation, 2019 Boston, MA
OCTOBER
NRAA - October 2nd - 4th, 2019, Huntington Beach, CA
NOVEMBER
ASN - November 5th - 10th, 2019, Washington, DC
Visit the Project CROWNWeb website today
The cyberREN EMR system has been officially certified for use with the NRAA HIE.
The CML development team has worked very hard to achieve this major milestone and we are pleased to have worked closely with the NRAA HIE to complete this work over the past several months.
Our hard work will position our clients (NRAA members) for a vastly improved method of complying with the upcoming national rollout of CROWNWeb.
focuses on user-specific topics, such as: training, account management, use of the CROWNWeb system, tips and tricks, and CROWNWeb user stories.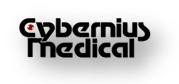 Client News
Cybernius Medical Ltd.
World Leader in EMR Systems for Nephrology

Please see below email and follow links to see the coverage we have had regarding the cyberREN system…….. what a great achievement for us all to have all our hard work and efforts recognized.
Regards,
Jo Minogue Sharp - Clinical Business Change Manager, North Mersey HIS