Bundling Praise
Santa Clara Valley Health and Hospital Services, San Jose, California
This facility is hospital based in California's Silicon Valley, and operates an acute unit. The site uses a combination of Cobe C3 and Phoenix machines, with cyberREN providing links to the hospital system for billing, patient demographics as well as radiology and laboratory results.
"cyberREN has remained current with all of the regulatory changes, including staying on the cutting edge with Bundling. All of the clinical documentation needed for billing has been implemented by Cybernius Medical.
cyberREN's data collection will help direct us in our bundling option selection this November."
Steven R. Fast, CHT

- Manager-Technical Operations-RCC

- September, 2010
Advantage through Technology
Cheshire and Merseyside Renal Services, UK
10 Hospital Facility
Cybernius Medical Ltd will supply the cyberREN Renal Electronic Medical Record system for ten hospitals within the Merseyside and Wirral health economy.
News Headlines
"After a thorough selection process, cyberREN came out on top in every way. To ensure we were making the correct choice we went to see all the systems we were considering in action and when we went to see cyberREN we realized what could be achieved in Cheshire and Merseyside. We hope to be fully operational by the end of the year."
Julie Batterton the Associate Directorate Manager Nephrology & Renal Transplant Directorates
Royal Liverpool & Broadgreen University Hospital Trust - April 2008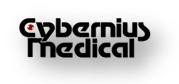 Serving the Nephrology Community for 30 Years
Bakersfield Dialysis, DaVita - Bakersfield California
Success!
Ulrich, the changes that were made to the server have increased the speed on our network. I have had doctors making rounds today comment that the speed is exceptional!
Please thank your staff for me, it has made a big change here at BDC.
Steve Reese, Chief Technician
Bakersfield Dialysis, DaVita - February 2008
Faxton St. Luke's Memorial Hospital, Utica, NY
St. Luke's is one of the most mature users of the cyberREN technology. Since 1998 this site has been networked with 12 or more Cobe C3 machines at two dialysis clinics, (Rome, NY & Mohawk Valley, NY) and the Heart Institute Services facility in St. Elizabeth's Medical Center. cyberREN also provides clinical information management for all ESRD treatment modalities.
23 Year Partnership
The Edmonton Oilers are not the only world class organization in Alberta. Cybernius is a group of quality individuals functioning as a team that can compete with anyone.
As I have always said choosing cyberREN was on of the best decisions my team an I ever made.
Have a great day!
Bob
Mr. Robert Kipers- Retired Renal Program Administrator
University of North Staffordshire Hospital, UK Cybernius Medical Europe GmbH
The 4th largest hospital in the UK and the first site in Europe to incorporate the cyberREN renal care system with 30 stations, 2 satellites units with a total of 21 stations, utilizing the Linux based system. A teaching and research hospital the University of North Staffordshire hospital is an impressive facility that operates six clinical service divisions.
"I really appreciate your efforts and the support given by cyberREN. I should say that this is excellent customer service and I am very pleased."

Kind Regards,
Sid
Siddhant Jain - Renal Systems Administrator January, 2007