Patient Demographics – personal information, patient identifiers, contact information, transfers between treatment centers, data interface to ADT systems.
Progress Tracking – patient encounter charting, progress notes, centralized chart access, phrase catalogue, note templates for rapid charting.
Problem Management – chronic/acute problem charting, co morbid conditions, SNOMED/ICD-10 diagnoses, problem narrative charting.
Ordering – ordering alerts, generic ordering, laboratory requisitions, medication ordering, ordering by proxy with physician signoff.
On-Demand Reporting / Report Designer – user defined reports generation (complementing large set of standard cyberREN reports), export of results to Microsoft Excel for further processing.
Laboratory Results Processing and Presentation – automated data import, laboratory flowsheets, alarms and alerts, automated calculations.
Hospitalizations – registration of all hospitalizations, automated preparation of admission documentation, admitting diagnosis, clinical course/vital signs, length of stay, discharge summary scanning/retention.
Financial Capture – automated compilation of all billable events and required justifications, automated transfer to financial system
User Defined Flowsheets – Flowsheet content configuration, automated flowsheet construction, time trends presentation.
External Services / Report Scanning – requisitioning of external services (e.g. surgery, radiology), configurable form letters appended with selected supporting medical information, automated import of reports/results, scanning in of returned images or paper reports of service.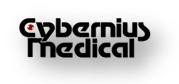 Physical Assessments/Templates – definition of standardized examination protocols, automatic/repeated ordering of patient visits for comprehensive assessment.
Medications - medications ordering, as well administration, tracking, and archiving.