MARKETING RELEASE
Cheshire and Merseyside Renal Services (CMRS) have just recently signed a contract, believed to be the largest in Europe in the past 3 years, under which Cybernius Medical Ltd of Canada will supply the cyberREN Renal Electronic Medical Record system for ten hospitals within the Merseyside and Wirral health economy. It marks a departure away from looking at a dedicated solution for each hospital, instead considering a regional deployment which saves money costs and lowers clinical risk in ensuring that their patent records are available wherever their patients are seen and treated across that region.
Speaking on behalf of CMRS Julie Batterton the Associate Directorate Manager Nephrology & Renal Transplant Directorates Royal Liverpool & Broadgreen University Hospital Trust said "After a thorough selection process, cyberREN came out on top in every way. To ensure we were making the correct choice we went to see all the systems we were considering in action and when we went to see cyberREN we realized what could be achieved in Cheshire and Merseyside. We hope to be fully operational by the end of the year."
The Chief Executive Officer of Cybernius Medical Ltd., Ulrich Simonsmeier, goes on to say "We worked very hard to secure this contract and we are proud to be adding a second site to North Staffordshire here in the UK. We are simultaneously involved in several other significant tenders for large UK sites. Our success comes upon the back of recent contracts agreements secured in India, Malaysia, California, and New York. Our product EMR system is constantly evolving to meet the changes in Nephrology renal care practice and regulatory environments and our worldwide presence allows us to incorporate the best ideas from each market into cyberREN and its sister product Nephrology cyberREN Office. Our business plan is to maintain our position as the leading Renal E M R system, and integration services provider, in the world."
cyberREN in den folgen-den Einrichtungen in den USA installiert:
Nordwest Nierenzentrum ( Seattle)
Das Nordwest Nierenzentrum ist 1962 als das erste, ambulante Dialysezentrum der Welt eingerichtet worden. NKC, als eine Gemeinschaftorganisation ohne Gewinnbeteili- gung, mit annaehrend 300 Dialysesitzen und einer Gesamtkapazitaet von 12 Einrichtungen in der Seattle Metropole, behandelt ueber 1100 Patienten. CyberREN Technologie wurde im Blagg Pavillion installiert und ist von allen Behandlungsorten (Plaetze mit Karteifuehrung) aus, sowie von den Bueros der bei NKC angestellten Nephrologen, zugreifbar.
Nierennetzwerk der Universitaet von Washington
Nierennetzwerk der Universitaet von Washington in St. Louis, Missouri. von Washingtons Universitaetklinik hat eine Patientenbasis von ueber 5600 Behandlungen im Monat mit 80 Dialysebehandlungsplaetzen, welche uber 3 Einheiten, einschliesslich Chromalloy Nierenzentrum und Barnes Jewish Hospital in St. Louis, sowie das Farmington Dialysezentrum in Farmington Missouri.
Advancing Care in Nephrology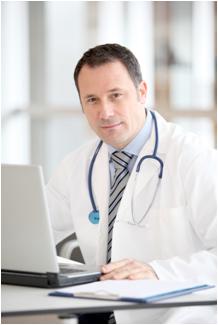 2018 Trade Shows - International
JUNE INTERNATIONAL
ERA-EDTA, Copenhagen, Denmark - May 24th - 27th 2018